As a business owner, you've heard over and over that you need to be on social media. Social media is like a magical unicorn that can help propel your business upward – but only if you post regularly.
So you listened. You created social media profiles for your business on all platforms. You started posting every day, even when you didn't know what to say.
But you're not getting any likes or shares. No one is retweeting you. No one is engaging with your posts. Your follower numbers remain stagnant. And, most telling of all, your business doesn't seem to be growing.
Yes, sharing content on social media is better than nothing. At the very least it shows potential customers that your business is, indeed, alive and well.
Yet social media can do so much more for your business. If you stopped doing the social media work of posting whatever content comes to mind when you sit down to do it, and started implementing a little bit of strategy, your efforts would yield better results. Guaranteed.
Before we get into strategy, let's take a minute to talk about how "content" is different from a "strategy".
As we discussed above, you can definitely create content (for example, blog posts, emails, social profiles, web pages, e-books, Facebook or Instagram posts, Tweets, etc) without having a strategy. And you can have a strategy without the content – but one won't get you very far without the other.
Social Media Strategy Defined
The term "strategy" may sound intimidating, however, a strategy is simply "a careful plan or method" that helps you work towards a specific goal. You figure out what goals you want to achieve, take a look at what's working (or not working) to help achieve those goals, then start making changes to see if you can move closer to your goals.
That's it!
Now let's take a look at how to get started with a social media strategy – even if you've never done it before.
Step 1: Gather Baseline Data
Ever heard the saying those who forget the past are doomed to repeat it? If you don't look at your social media profiles and how your online audience reacts, how will you know what's worked before? Or hasn't it worked?
Start by doing a social media audit. That means you look at all your company's social profiles and for the following:
Is all the company information up-to-date (e.g. correct address, phone numbers, hours)?
Are all the company profiles sections completely filled out?
How do the posts look?  Are the visuals in line with your branding?  Are they uniform?  All over the place?
How many followers do you have?
What kind of content have you posted?  Has any particular type of content seemed to resonate with your audience? (Are there any posts that have more likes or comments than others?)
Take the time to record answers to all the above questions, along with the links for each of your social profiles (so they're all in one place). Then, it's time to check out the competition!
There's nothing wrong with finding your competitor's social profiles and taking a look at what they're doing. How do their company profiles look? Do they have a cohesive visual branding? What kinds of posts do their audience engage with?
Armed with answers, it's time to work on your goals.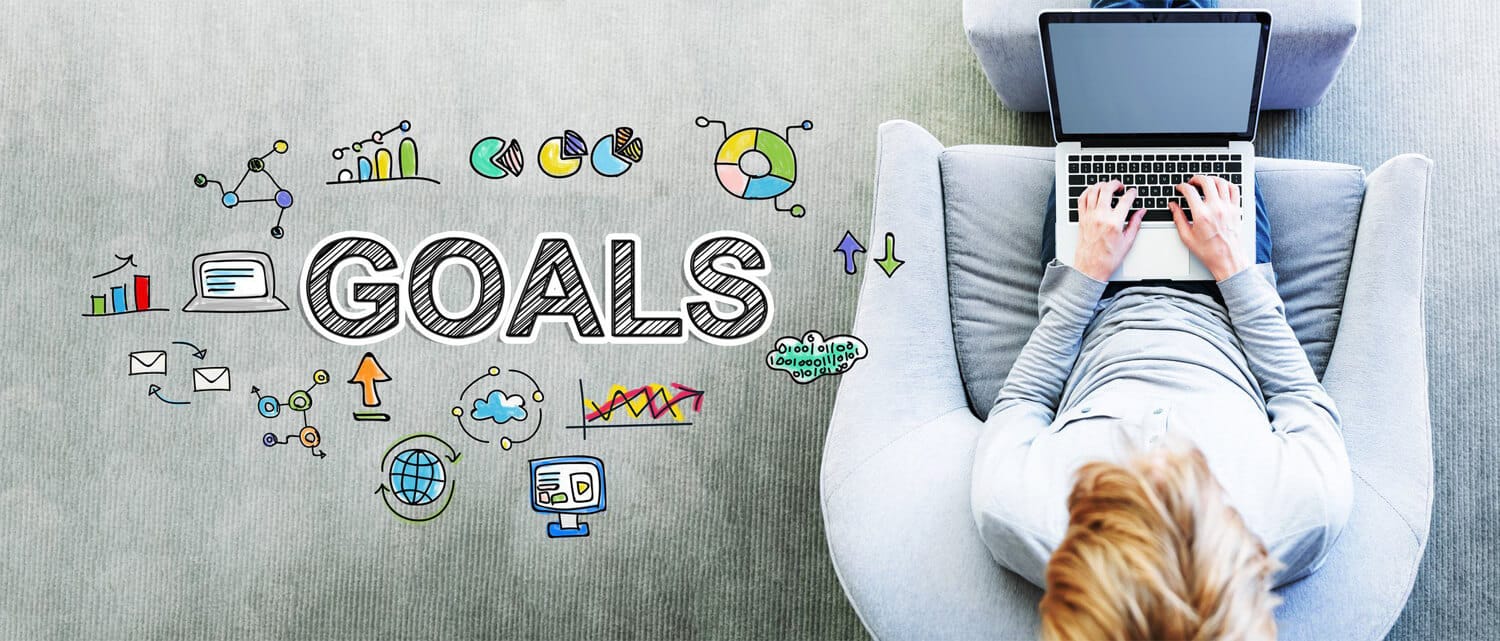 Step 2: Define Your Goals
Defining your goals doesn't have to be rocket science. Think about how you want social media to help your business. Do you want to: Grow the audience for your blogs? Get more email subscribers? Share your company culture? Grow awareness about your brand?
Pro Tip: The more specific you can be, the better! If a goal is too big or generic, think about the specific steps you'd need to take to achieve the larger goal. For example, a goal like "increase brand awareness" might feel insurmountable. Break down the larger goal into smaller steps, like "increase followers on Twitter by 10 per week" or "create a template for Instagram posts".
Step 3: Define How You'll Measure Success
Once you know what your goals are, you need to decide what metrics you need to keep an eye on in order to know what's working.
For example, a goal like "grow Instagram audience" means you need to keep track of how many followers you have on Instagram. Record how many followers you start with, then at the same time each week going forward, record the number of followers again. If the number is going up, you're on the right track!
Pro Tip: Do not skip this step! Many business owners come up with a goal, but then don't keep track of how well they're meeting the goal. Always take the time to review not just the measurements, but the goal itself to see how close you are to getting there.
Step 4: Who is Your Target Audience?
You have a favorite client, right? These are the clients who are fun and easy-to-work-with, the ones you click with, who really GET what you do.
Your favorite client = your ideal client. This is the person, or people, who want to think about when creating your content. You want to find out as much as you can about what they read and where they hang out online. Because chances are, wherever your ideal client is, there are more like them.
The best part? Figuring out the answers to these questions is easier than you think. Get answers straight from the customer's mouth! Interview your favorite client and record their answers. You should also ask them what social media platforms they spend time on, what kind of content they like to consume, and why.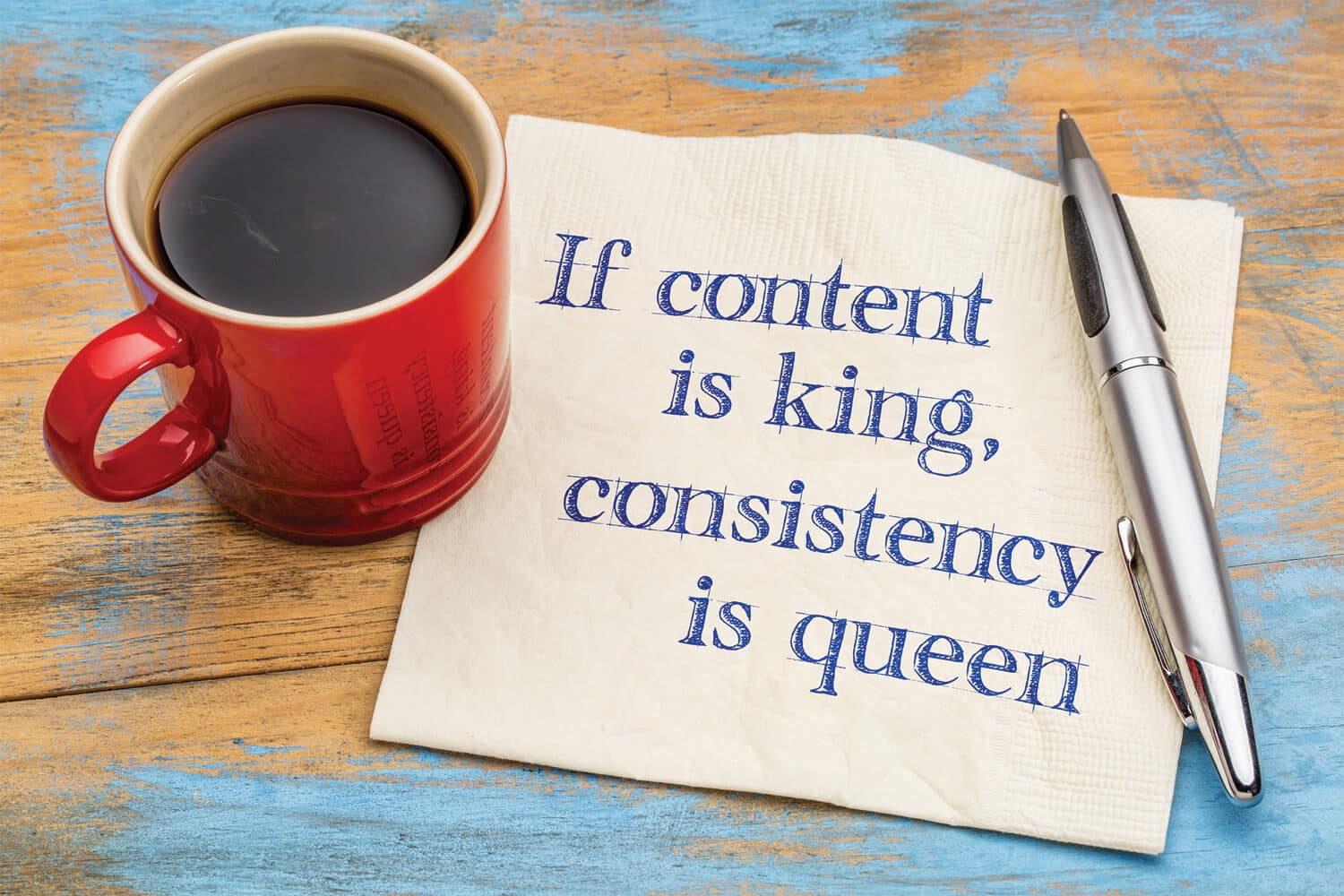 Step 5: Create a Content Calendar
Now that you've gotten a data baseline, know what you want to do, how you'll measure your success, and who you're speaking to, it's time to work on your content calendar!
Yes, that's right, a literal calendar. For your content. It's time to plan what kind of content you're going to share when you're going to share it, and on what social platform.
How many days of the week will you post?
Where is the content coming from? (Pro tip: use your own content from blogs and emails. Need more ideas? Check out these articles: 3 Easy Ways, Easy Content Ideas, 12 Holiday Ideas)
What hashtags will you use?
What images will you use?
We also created a free calendar packed with funny "holidays" throughout the year, complete with hashtags, ideas for engaging posts, and links for photos you can purchase. Click here to get it!
Pro Tip: Use a social scheduler to plan out social media posts in advance. You can create your posts and schedule when they should go live on your social platforms. It makes it easy to create in bulk!
You've spent a lot of time researching and soul-searching. Don't forget to write down everything you've discovered! By recording your strategy and target audience info, you can later go back to review them for a quick refresher, or to decide if they're still working for you. Writing them down will help your future self decide if you need to pivot or keep on keepin' on.
Creating your strategy and the content calendar is no easy task. But, just like the content on your website, these are not "do it once then never again" kinds of tasks.
You need to review your progress regularly. Make changes as necessary. And don't be afraid to try new things once in a while, just to see what happens!
Or, You Could Hire a Professional
If this all sounds daunting, don't go it alone. We at eJenn Solutions have been helping clients create social media strategies for over 11 years. Just give us a call, and we'll be happy to help you out! You can contact us here: Contact eJenn Solutions