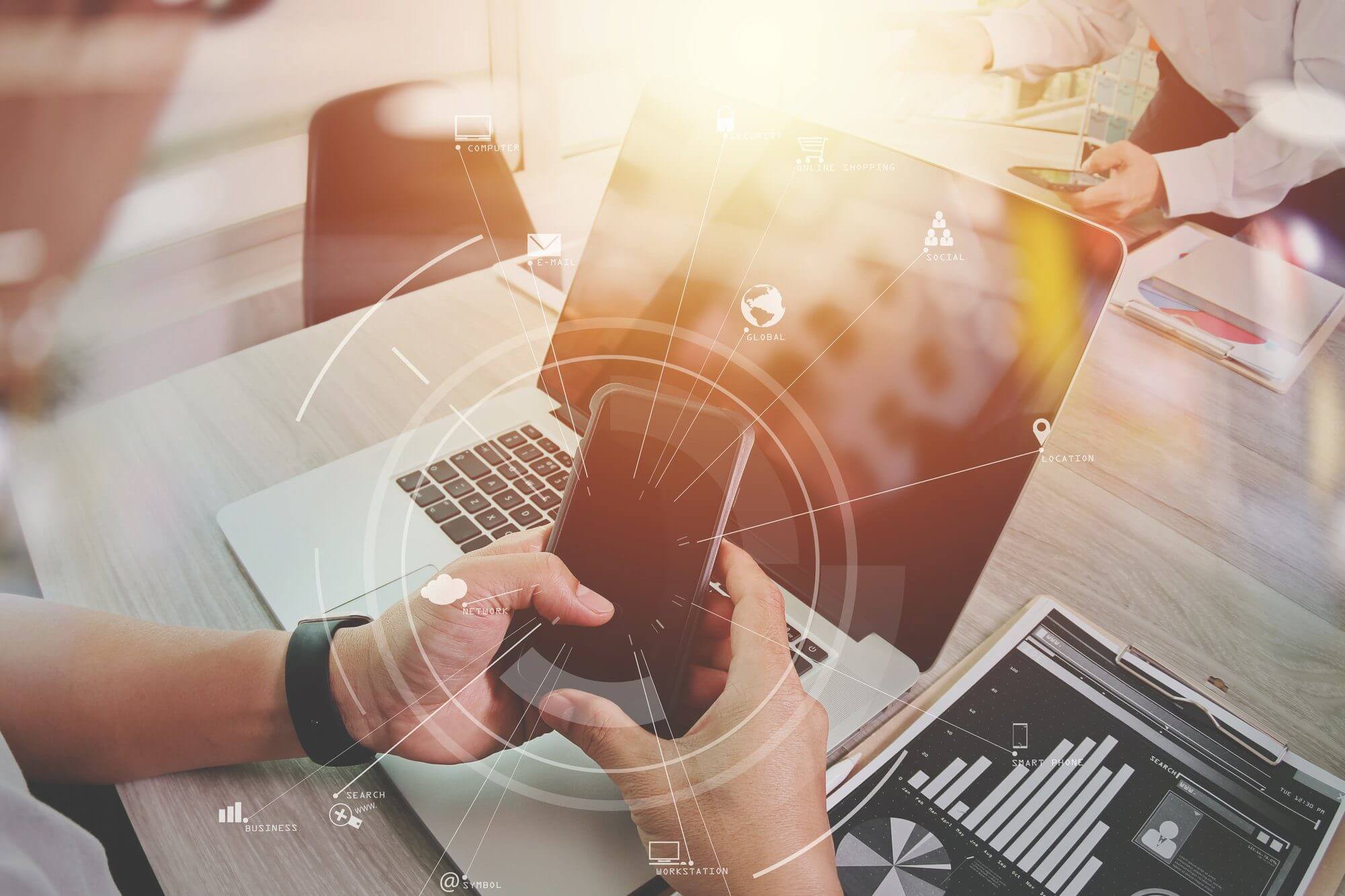 Social Media marketing strategies, why you need them was an article we posted last month. You can read all the reasons WHY having social media strategy is important to your business. In this article, we're going to talk about HOW to create a winning social media strategy!
In today's highly digitized world, having an online presence as a business has become more and more of a necessity.
Connecting with your target audience on these platforms used to be more of a competitive advantage than anything else but now it's a must-have and an expectation that most consumers have.
In fact, 43% of consumers expect brands to be available 24/7, and 55% of them will take their complaints on social media if they aren't satisfied with how it's been handled.
It goes without saying that creating an image for your brand on social media and offering customer support via these channels is now a prerequisite to doing business with you in the eyes of many consumers.
Whether you're just starting out on social media or you've been tweaking your strategy for a few months now without seeing the results you want, this article will help you.
But first, let's get a better understanding of why you need a well-defined strategy for improving conversions if you want your marketing efforts to be effective on social media.
Why you need a clear-cut strategy for social media marketing
If you're feeling overwhelmed and unsure of how you should be leveraging the power of social media to build your brand reputation, you're not alone. Generating relevant traffic is considered by many startup and SME owners to be the most challenging aspect of marketing.
65% of small businesses use social media to increase leads and 78%* of them use it for SEO purposes. But how many of them are doing it effectively?
Although it seems to be present on almost everyone's screens nowadays, social media is not easy to figure out. Brands have just started to tap into its marketing power in the last decade but there's still a lot of companies and even big names in the industry that are just starting to understand how to use it.
Here are just a few of the benefits of implementing a powerful social media strategy for marketing your business:
It helps you connect with your customers
It allows you to reach a wider audience
It gives you an edge over your competitors
It helps you generate, nurture, and convert high-quality leads
It increases the quality of customer engagement
It's cost-effective 
So, how can you create a powerful SM marketing strategy that's scalable and drives growth?
5 simple steps to creating a strong social media strategy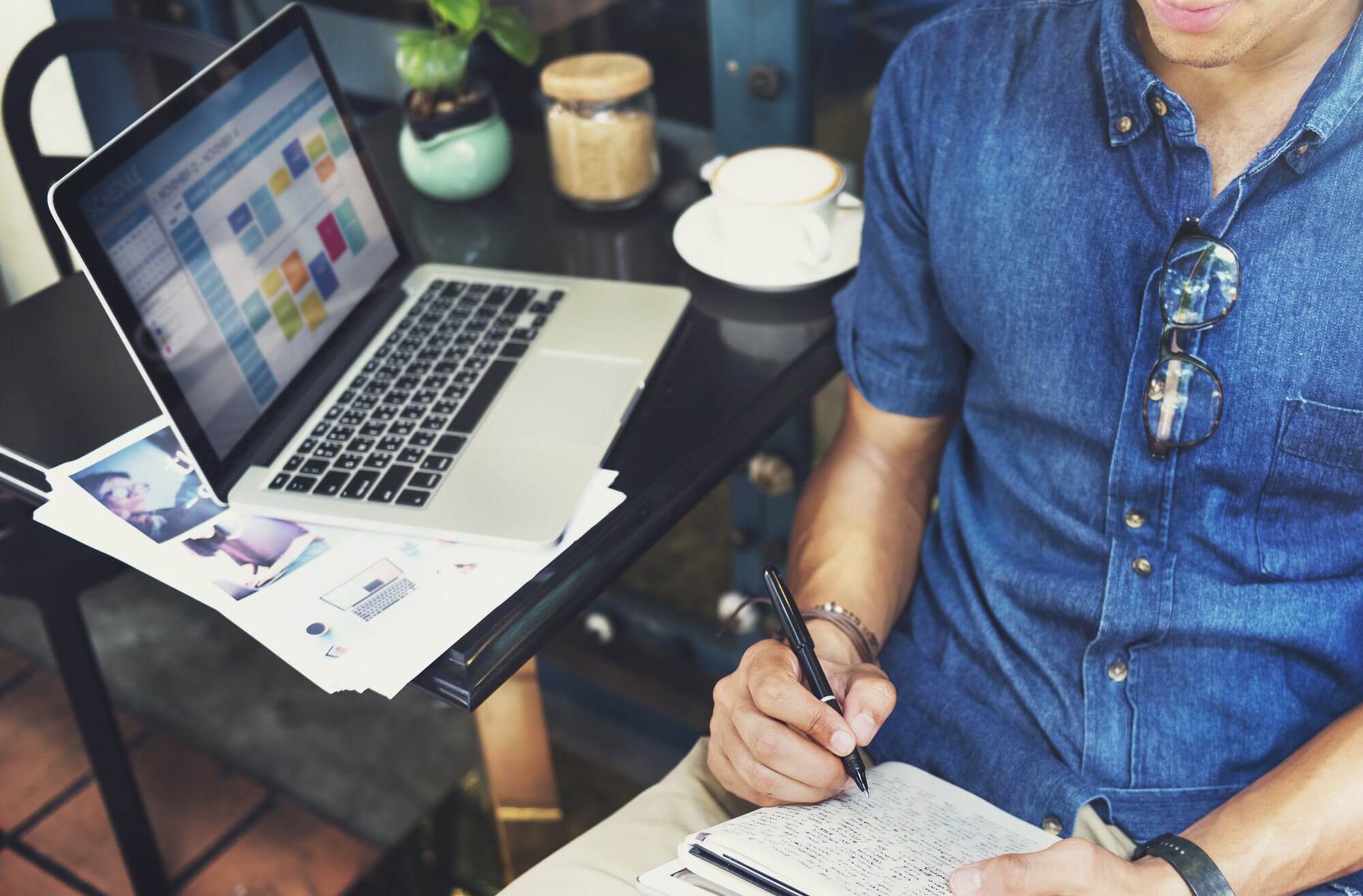 A highly effective strategy for social media will drive more traffic, conversions, and profit for your business.
Here is how you can create and successfully implement a simple yet powerful 5-step plan for making the most out of your social media marketing:
1. Research your target audience
Knowing who you're selling to is the first and one of the most important steps to building strong customer loyalty.
The better you understand your customers, the more effective and targeted your engagement will be. With ads, content, and messages that are tailored specifically for your niche, you'll not only widen your reach and drive more leads but you'll also increase the quality of your client interactions.
So make sure that you know exactly what specific group of people you want to deliver your message to. Find out what social networks they frequent the most, what kind of content gets their attention and clicks, as well as which top brands are they most interested in on social media.
You can also gather demographic data and look into their past purchases and buying patterns to understand how you can improve your ads and content to increase conversions.
2. Work with ideal customer profiles
Big ROI starts with identifying your ideal customer.
So the next step after gathering data on your prospects is to use all of this information to create an ideal customer profile.
Creating this profile has many benefits:
it helps you retain high-value customers
it allows you to accurately assess whether or not you're able to deliver with the resources and time frame that you have available
it shows you which accounts have the highest conversion rates and the most potential for becoming long-term, loyal customers
it aligns the roles of your marketing, sales, operations, and customer success teams so that all departments are working towards the same goal
it helps you allocate resources more efficiently to increase win rates (research shows that companies with a strong ideal customer profile achieve 68% higher win rates than those without)
You can build several ideal customer profiles (ICPs) by making a list of your best customers (the ones that bring in the most revenue or have the highest value to your organization).
Make these lists based on where they are in the marketing funnel – before they buy, after they buy, and after they've received the value.
Once you've created multiple ICPs, use them to improve your marketing efforts and personalize your social media campaigns.
This rings us to our next point.
3. Play on your competitor's weaknesses
90% of people on social media say they use it to communicate with a brand or a company.
This is a huge market that you need to be connected to if you want your business to thrive in the digital age. But it's also a market that many if not all of your competitors have already tapped into so they can increase their reach.
This is where competitive analysis comes in.
You want to look at industry leaders, as well as who your direct competitors are – more specifically what they're doing right and what needs they're not meeting for their customers. Look into their fans and followers, the quantity and quality of the engagement they receive on a consistent basis, and the type of content they're posting to draw this attention.
The most important factors to consider when trying to find potential weaknesses for your competitors are quality (how credible are they as a brand and how effective are their marketing efforts), frequency (how active are they on social media and how often do their posts get quality engagement), and relevance (is their content and strategy suitable for their target audience).
4. Engage in social listening
Social listening is a powerful tool for keeping your finger on your market's pulse and staying in the loop with all of the trends that your customers are interested in.
It helps you understand why prospects like and connect more with certain posts than with others so you can then personalize your strategy and pull in more positive engagement with your brand.
5. Focus on meaningful metrics
It's common knowledge that if you can't measure something, you can't improve it. But there is a wrong and a right way of approaching social media marketing metrics.
Hard data is important, but not all of it is relevant for your business needs. You need to know how to choose metrics that are valuable because they bring real insight into your conversion rates and not just focus on so-called vanity metrics like comments, likes, and shares.
These vanity metrics are not always an accurate reflection of how smoothly your business is running and will show you little to nothing regarding how you can streamline your marketing funnel.
Instead, you want to focus on the following metrics:
engagement rate: this means impressions, comments, and reactions you get on your post – you can compare these numbers with your audience reach to see how many users that see your post actually engage with it.
clicks per post: this will help you understand where your prospects are in the marketing funnel and what steps you need to take to increase conversions.
hashtag performance: this allows you to tailor the hashtags you use according to which ones boost your engagement the most.
audience reach: this is the number of unique users that saw your post – it's one of the main pointers you have to how well your strategy is performing when it comes to drawing in new and relevant leads.
If you're interested in learning more about building a successful online presence as a small business and increasing your reach on social, just reach out to us and we'll create a personalized strategy that maximizes growth for your business
*Source: postplanner.com – awesome-social-media-contest-ideas-tips