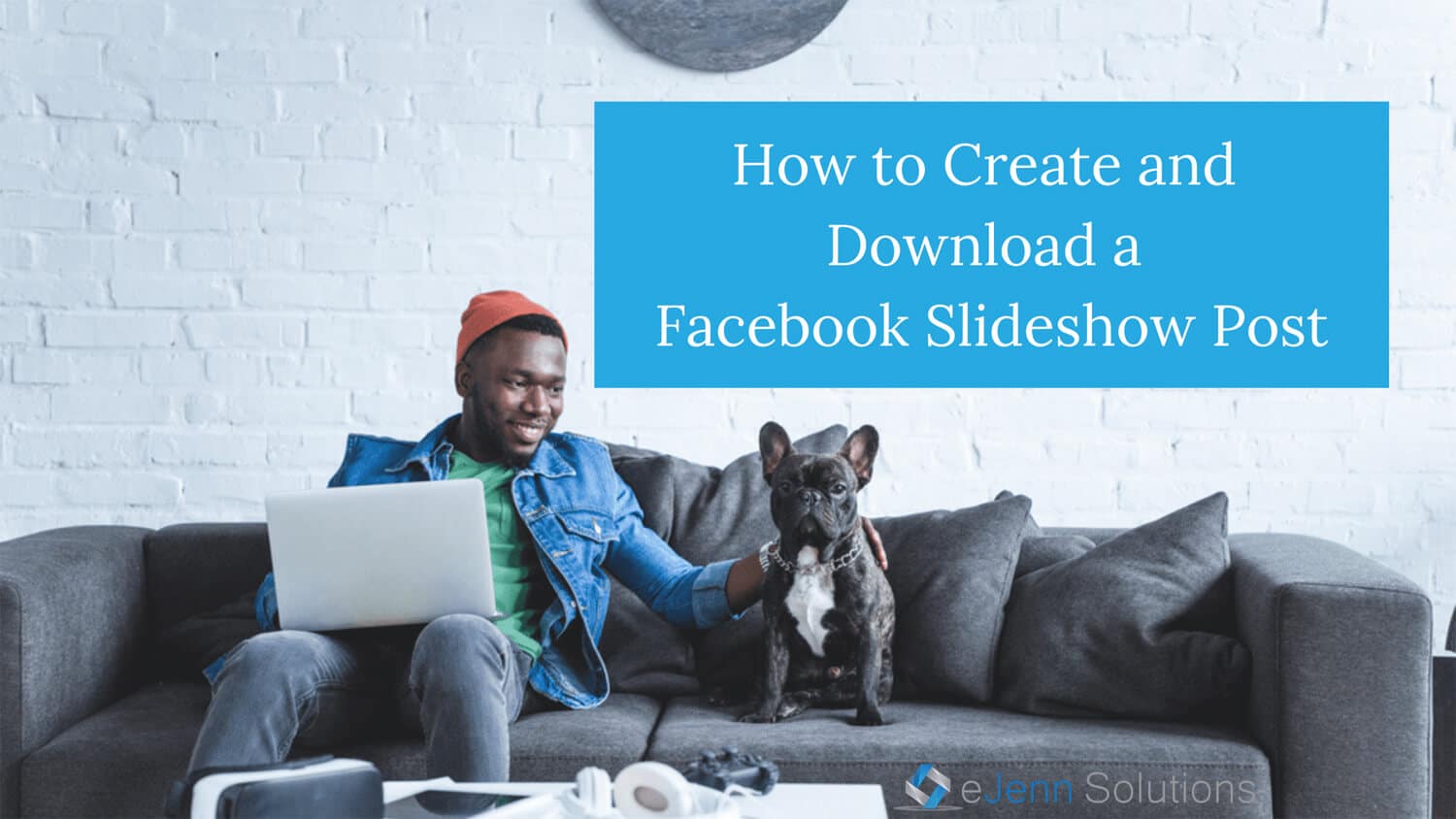 Previously we had posted about How to Create a Slideshow Facebook post and we got a bunch of comments on it, which was great! Unfortunately, Facebook has changed up its layout again, so we've updated the Facebook slide show video here and we'll embed it below as well so you can keep up-to-date on where to find this important business tool. In addition, we're going to share how to download Facebook slideshows and images.
As mentioned before, creating video content can be challenging for advertisers, which is why Facebook launched slideshow, which is a "new type of lightweight video ad created from a series of still images."
To create a slideshow on Facebook, you must be an admin or have a Facebook Business account, and you must create the slideshow on a desktop computer. It will not work on mobile.
First, you will need to make sure you're in Admin Access and go to the left hand side. Click on Publishing Tools and then Create Post. Once you get there, you'll see the familiar post box and you can click on Photo/Video.
If you have a Facebook Business Manager account, things will be a little different. Go to your main Business page and click on More at the top and select Publishing Tools.
Don't forget that you need to upload three to seven still images and choose the length of your slideshow. The images can be from your personal albums, a still from an existing video, or even stock imagery from the Facebook Business library. Make sure to use high-quality images (at least 1280 x 720 pixels) and a consistent aspect ratio. If your images end up being different sizes, slideshow will automatically crop everything to a 1:1 ratio. The length of the slideshow can range from five to fifteen seconds.
Watch the updated video on how to create a Facebook slideshow below:
If you have a slideshow or images on Facebook that you'd like to download, check out the video here or below.
Please comment below and let us know if these were helpful!