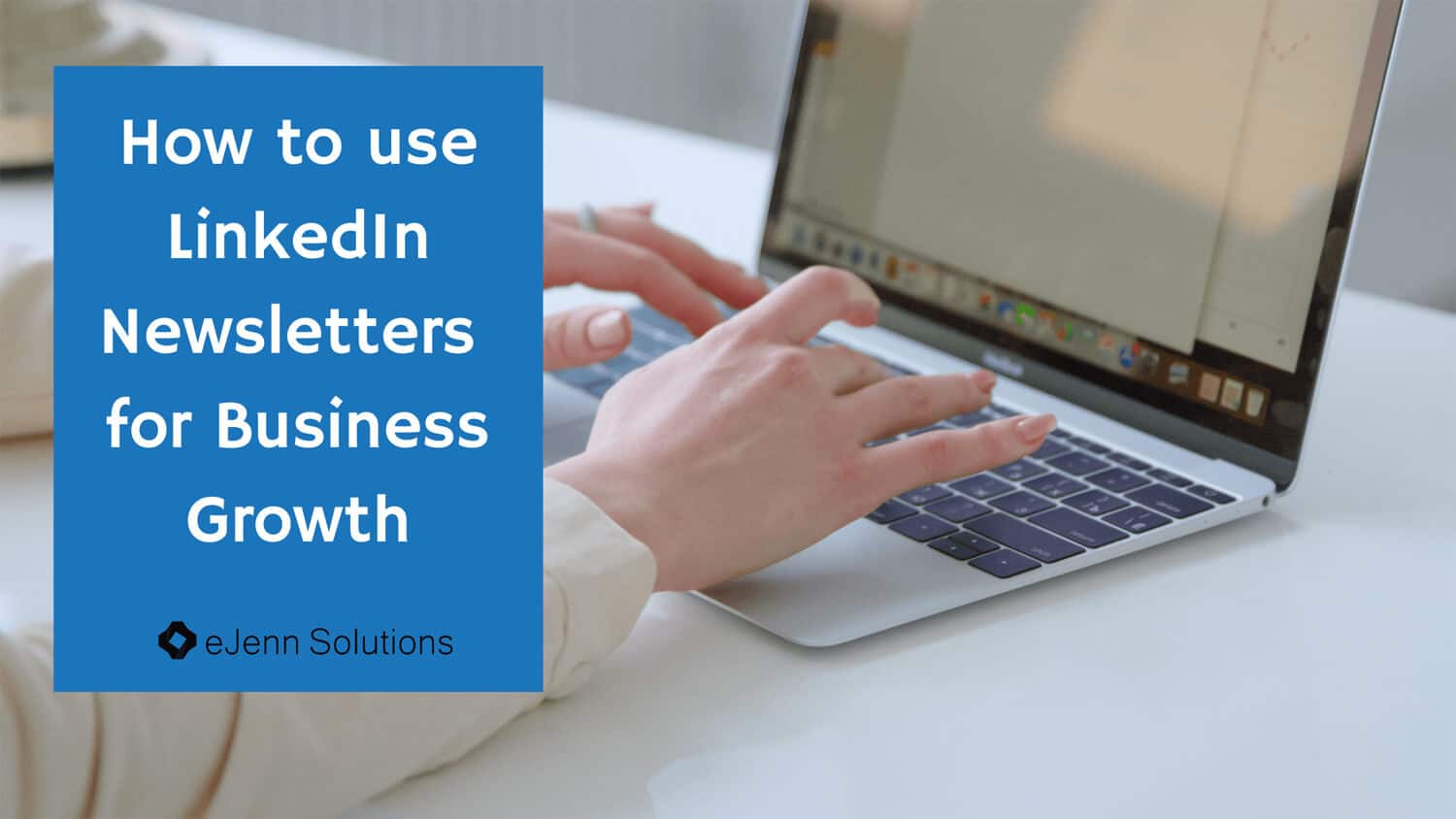 Want to create a LinkedIn Newsletter to send right within LinkedIn's platform? You're in the right place!
Since LinkedIn in 2003, it's grown to be the most widespread social networking site for professionals, with nearly 800 million social media users worldwide. This includes over 200 countries and territories! *
So, if you want to boost your brand, the best option is to use the LinkedIn platform. One way of doing it is to create your LinkedIn newsletter.
What is a LinkedIn Newsletter?
For beginners, this newsletter isn't like the usual email-based "newsletter" which can be subscribed to on other websites. A LinkedIn newsletter has the writer's feel to it, as opposed to the generic "send me a newsletter" style.
This newsletter is a collection of articles published on a regular basis, usually with an interesting topic. When an author publishes a new article in the newsletter, members can subscribe to get a push, in-app, and email notifications. Each LinkedIn member can access the newsletters, available for browsing, reading, and even sharing.
How to Find Newsletters You're Subscribed to?
Finding where those newsletters you subscribed to is very easy! Log in to your LinkedIn Profile. –> Click the "My Network" icon at the top of your homepage. –> Click the "Newsletters" menu item in the left rail section and you'll see the list of newsletters you have already subscribed to. (example below)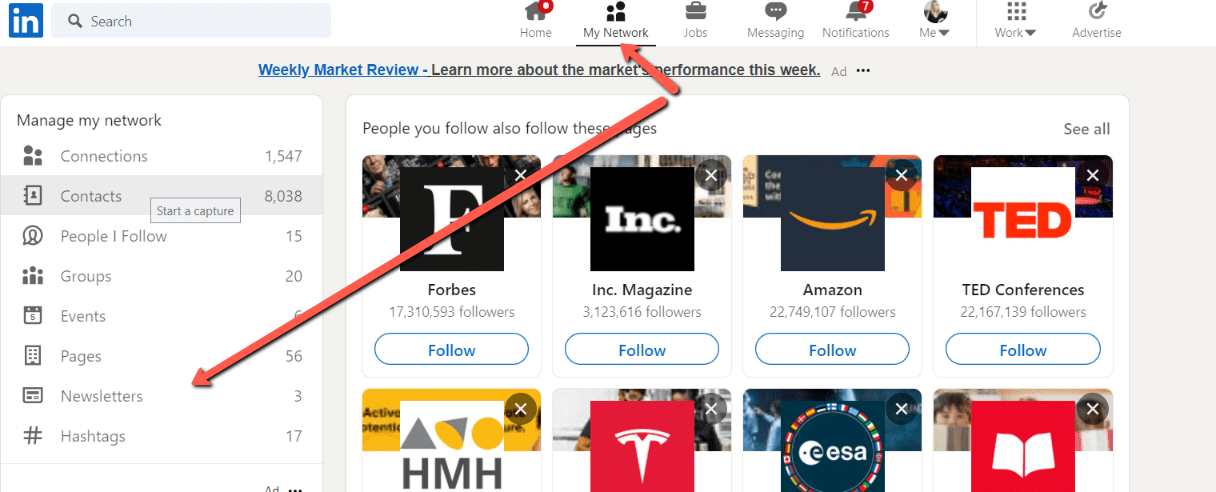 How Do You Make a Newsletter on LinkedIn?
To help publish your first newsletter, watch the following step-by-step guide tutorial video below showing how to create/start your LinkedIn Newsletter.
One thing to remember: since the format of the LinkedIn newsletter differs from the usual article format, there's a need to optimize your newsletter. You can easily do this by adding a logo, cover photo, description, and title to your newsletter that continues your business branding.
Why Should You Make a Newsletter?
Depending on your brand, the kind of content you publish, and your goals, it's worth creating your LinkedIn newsletter. So, once your subscribers learn about your great topic, they'll be more interested in checking out your posts and articles.
Here's how you'll benefit more from LinkedIn newsletters:
It showcases your authority. Creating a valuable and informative newsletter will prove your expertise on a certain topic. You can be a "go-to" source of quality information.
It connects more engagement. Newsletter allows you to establish an in-depth connection with your subscribers, building up consistency and loyalty to your brand.
It shares your story. By including your readers in your story, you can tell them about the successful news and milestones obtained by your business. Let them feel they're a part of your huge success. Show how your newsletter can be valuable to them.
It builds business relationships. Distributing news, tips, offers, and the same interests with subscribers will build lasting relationships. Your audience will find the right connection to the best and most relevant information.
Here are LinkedIn Newsletter Examples:
Looking for great newsletters that'll motivate, inspire, and get you ahead? Here are 4 LinkedIn newsletter examples to take a look at:
And if you want to ask for anything and learn from others, hop on to this influencer's series of newsletters: "Ask Richard". 
Creating a LinkedIn newsletter will help you build a platform for your brand while putting you in touch with a larger audience. A well published newsletter brands you as a thought leader within your peers and keeps you and your business top of mind!