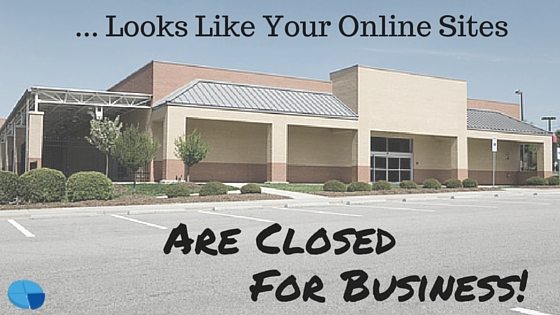 With all the "noise" out on social media it may seem to some businesses as waste of time to post on social sites. This is even more of a justification to those of you that have limited staff to generate daily posts on Facebook, Twitter, Google+, LinkedIn, Instagram, YouTube videos, Periscope, aaaannnndddd the list goes on!
3 reasons a brand or business needs a consistent campaign on social sites:
Trust Factor – As a business, especially a new business, seeing the behind the scenes or consistent posts from a business on their social sites lets people know the business is real. It's a business that is active daily. How many times have you found a new site or company online, wondered about them, clicked on their social icons on their website and realize they haven't posted in 4 months. You get a little let down don't you? You instantly get the feeling that the site and/or company isn't active. It's not "open for business" because there is no "life" to the business, no personality. It makes you wonder if you have a problem, will they respond to it?
Expertise – Keeping up with trends within your industry helps solidify the fact that you are a company that keeps dialed in to the issues. I'm a big fan of blogging and having great content on your site that is syndicated out to your social sites is a fabulous way to increase the "expert" factor for you and your business. Writing relevant topics on your business blog goes a long way to show a new customer "you got this"!
Personality – Let's face it … just like the trust factor issue listed above – having "life" on your social sites (and recent blog posts) shows that you can be engaging, approachable and if you showcase behind the scene photos … you show the personality of your business. People will respond to visual stories about your business. Happy customers, how to videos, interior photos of holiday decorations, specials, cocktails, staff and the list goes on. Showcase what people can expect to see when they come to your location or call you. Share that personality!
We understand that keeping your social sites active on a daily basis can be on the low priority list for you – however, can you really afford to have a potential new customer find your business online and leave because they don't think you're open for business? When was the last time you posted on any of your social sites…?
Ask us about our $147/month social media plan … it's a great start to a consistent social media program and goes a long way to keep your business looking like it's "open for business"!!