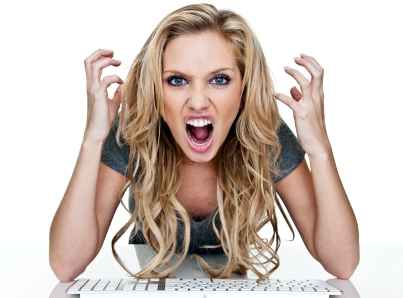 As we go about working on our client accounts, there are a few tips that I can share with others out there. Today's tip is all about things you can do to get your message spread a little easier.
What's the magic banana you ask??
Make It Easy For Me!
As a blogger, I'm approached by PR companies and other social media coordinators in the hope that I will help spread the word on whatever project they are working on. I love being able to help, most people do. I DON'T love helping if I have to do all the work on top of spreading the message.
Example: I received an email with a PDF attachment from a social media coordinator asking me to spread the word on the event his client was having. Just an email. Just a PDF. How could he have made it easy for me?
Providing an Elevator Pitch on the event.
Providing a shorten link to the event / website with the event information so it can easily be tweeted. (Even better, form an easy "tweet" to copy and paste!)
Provide a link to the website to share on Facebook, LinkedIn, Tumblr or other sites. Send something easily shareable. PDF's don't work for sharing.
Want people to bookmark the event if appropriate? Be sure to suggest what sites. Make sure you send the right link / info
Making things easier to share and providing suggestions on how to share the event not only provides a sigh of relief to the person you are asking for help … but it also allows you to control how your message is shared.
While we are on the subject of making things easier … want those Tweets ReTweeted? Be sure to leave a space so others don't have rework your 140 characters to make the RT possible … remember … a RT consists of a user ID and the "R" "T" letters. Save at least 10 characters for an easy RT … keep your original message to about 130 characters if able!
Can I get a RT???
Hope this helps you in your endeavors.