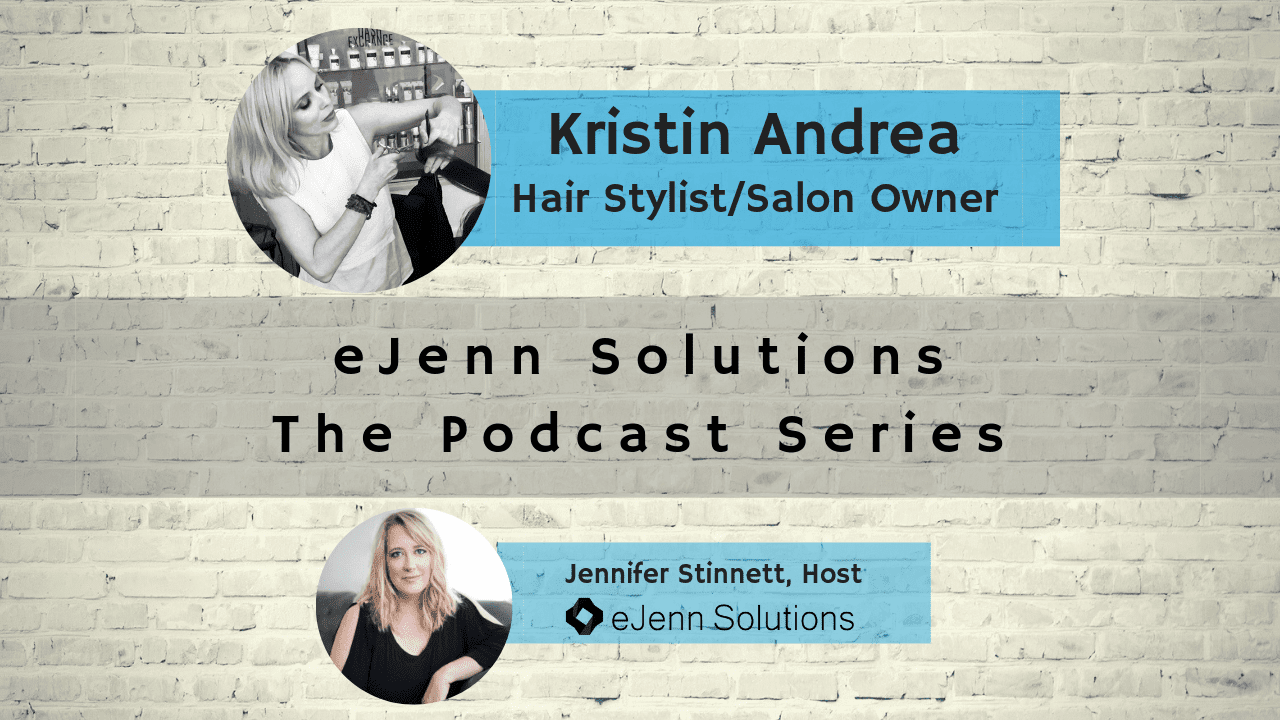 "If you don't have a social media presence, business will eventually die."
Does your salon take full advantage of social media and its potential reach? It's free, after all, and is a great way to connect with your customer base.
In this episode, we are joined by a beauty insider and educator, Kristin Andrea. She is the owner of Studio Sixty One @ Salon Republic Beverly Hills. She has been in the beauty industry for 20 years. With that experience, she brings us some great insight for hair stylists and salon owners.
If your salon does not have a social media presence or needs to strengthen the current one, it's time to step up the efforts. Listen and learn how to up your social media and storytelling game to strengthen your social media presence and attract more customers! Are you a hair stylists or a salon owner? If so, you don't want to miss this episode!
Don't forget to check out our post with some quick ways and resources to make your Instagram stories amazing! Click here to see the apps we suggested!
In this Episode, You'll Learn:
• [0:40] Kristin Andrea as a Beauty Insider and Educator• [1:02] How the Beauty Industry Has Changed Over the Years
• [4:53] Educating Your Customers/Clients
• [6:20] Social Media's Influence on the Beauty Industry
• [11:20] Telling Stories Can Lead To More Referrals (and Clients!)
• [15:27] Pricing Strategy in Hair Industry
• [16:30] Power of Video Content on Social Media
• [20:12] Business and Social Media Advice for Hair Stylists
• [23:03] Want to Learn More? Connect with Kristin
• [24:58] Six Figure In Style: A Course for Hair Stylists
Quotes:
"If you don't have a social media presence, business will eventually die."
"Consumers are attracted to things online."
"Most people, as human beings, are more well-rounded than just a thousand pictures of Balayage." – Kristin Andrea
"There is a market for everything."
"It's good for people to be okay to just be themselves."
"Track your money. Track your income and your expenses."
"Find your motivation."
Links and Resources:
Email Kristin
Kristin on Instagram
Kristin on Facebook