If you are like most entrepreneurs and business owners – you tend to do things as efficiently as you can. One of those efficient ways is probably using your mobile phone to post on Facebook! If you have been struggling lately with being able to post as your page or even do live video from your Facebook page – here are some things you need to know!
In order for the following apps to work – they will need to connect to your PERSONAL Facebook profile. Which means – you'll need to have the Facebook app downloaded to your phone first. Most people have this on their phone already. If not — here's where you download them for iphone Click for Facebook App in iTunes store or for Android phones in the Google Play store. Install Android Facebook app here
Facebook Apps You NEED for Mobile Posting
Facebook is very slowly making business pages and personal profile pages very distinct and very separate from each other. With that being said – in order to post from your mobile phone to your Facebook Business Page (easily) you'll need to download the Facebook Pages Manager app!
This will allow you to do Live videos from your Facebook page, post as your page and get your page insights all from your phone! This makes doing Facebook Live Video direct to your page – easy! Here's what the Facebook Pages Manger icon looks like below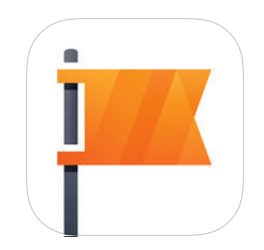 If you have an Android phone – you can find the Facebook Pages Manager App Here Facebook Pages Manager App Andriod
or
If you have an iPhone you can download the Facebook Pages Manger from the iTunes Store here: iPhone Facebook Pages Manager
Here's the app that will help you go to Facebook Business Pages "next level"!
You can create, monitor and edit your Facebook Ads right from your mobile phone! This is especially useful if you are also running a business. If Facebook rejects an ad and you've already moved away from your desktop – this little app can be a time saver!
I will admit – we've run into a few "kinks" in this app here and there. We've experienced difficulty in editing audiences from this app. However – for the most part – it's a great time saver to fixing ads on the go!
Here is what the Facebook Ads Manager icon looks like below
You can download the Facebook ADS Manager APP if you have an iPhone at the iTunes Store here: Facebook Ads Manager App
or
For those of you that have an Android phone – here is the link to download the Facebook Ads Manager App from Google: Android Facebook Ads Manager App
These 2 little apps of course will help entrepreneurs on the go to keep an eye on and manager their pages or ads on the go!
Should you want some help – we always have our 15 min. free consultation available. Start your appointment by clicking here!