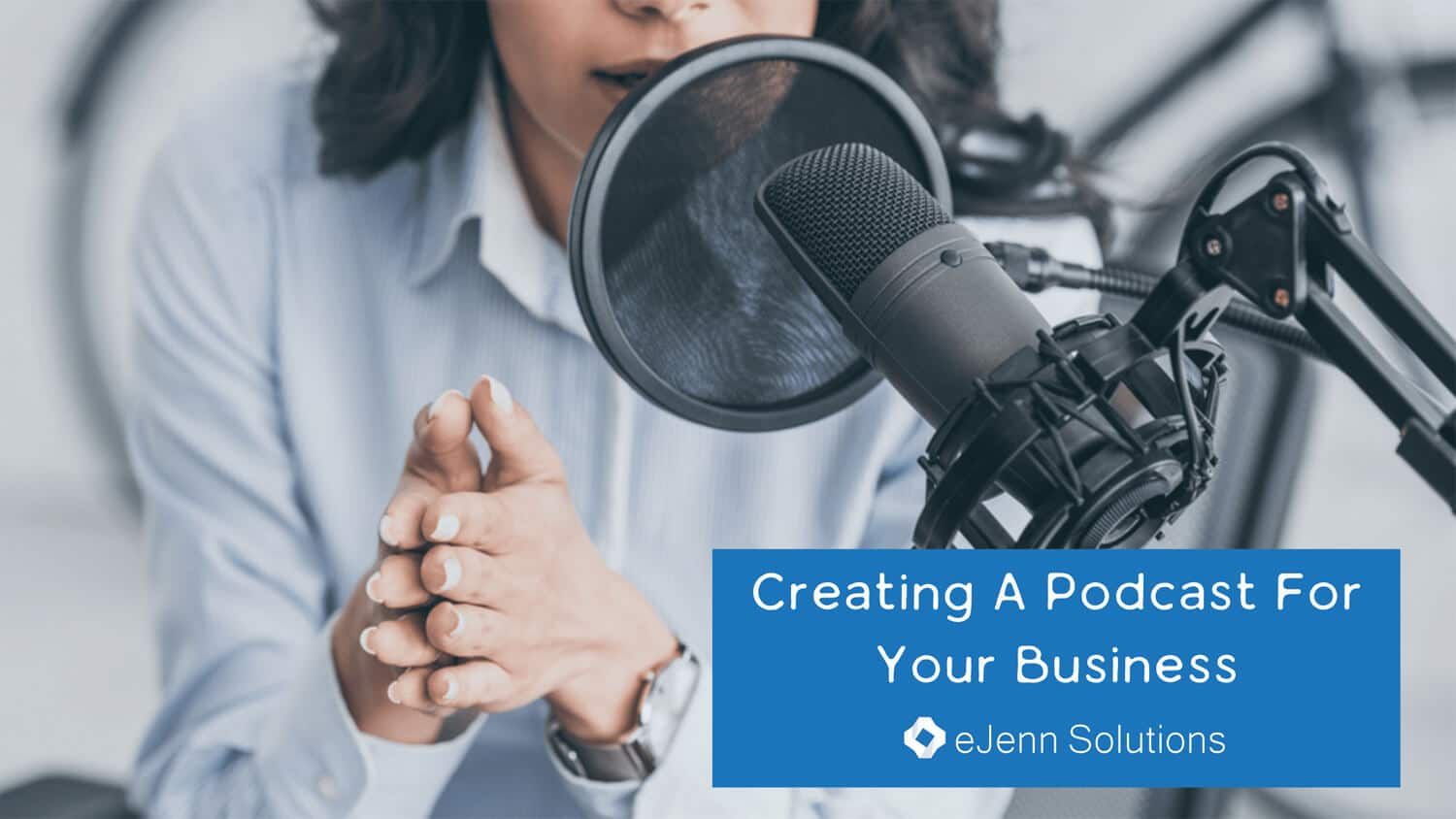 It's no surprise that podcasting has seen an explosion of growth in recent years. Even before the pandemic, people were turning to podcasts for their convenience and entertainment factors (Serial is credited as being a game-changer); however, after things shut down due to COVID-19, people needed human connection in a way that didn't put them in contact with others directly. Enter podcasts.
The Advantages and Benefits of a Business Podcast
Heather Parady, the host of the Unconventional Leaders podcast, says that podcasts are a great way to reach and grow your audience. She lists four major advantages to starting a business podcast:
You can make money by selling your offerings.
Having a podcast is just one other way to form a relationship with your listeners and once you have a solid following that likes and trusts you, then you can sell your offerings to them. Whether this is by explicitly stating your services on the podcast, seeking sponsorships, or promoting affiliates, there is potential to increase your money flow.
You have a platform where you're the authority.
When you have your own podcast, YOU determine what you talk about. People tune in because they believe you are the expert that can help them with XYZ. Knowing that you have an audience's attention is a powerful thing, even if that audience is on the smaller size.
You get to learn and educate yourself.
While you are the creator of your podcast, if you have guests on, then you have the honor of listening and learning from them. It's not every day that you can sit with someone for an extended period of time and learn what they have to offer!
You get to build out your network.
As a podcaster, you get to connect with guests and other people who also have podcasts. These connections grow your network and help you expand your business.

The Disadvantages of a Business Podcast
While Parady believes podcasts are a great business tool, she also talks about some of the downsides. One thing is that growing your audience and gaining popularity can be very slow. On average, a new podcast racks up about 141 downloads in the first 30 days.
Another thing is that podcasts require special items and materials that aren't always easily accessible or affordable. Of course, if you have a smartphone or a laptop with video recording, then you're set, but audio quality is much better if you have items like microphones, microphone stands, and foam. Additionally, once your recording is done, you'll need to edit the sound, transitions, etc. Editing is available on smartphones, but having actual software is superior.
Podcast Topics to Benefit Your Business
You've decided that yes, a business podcast is for you. Well, what kind of content should you have? Below are some ideas to inspire you:
Interview people.
Whether it's your CEO or an expert in the topic you're talking about, interviews are a great way for listeners to gain valuable insight and see you as someone that's curious and genuinely interested in the topic at hand. Having several people on your podcast can really enrich the conversation as well since there will be numerous viewpoints to take into account.
Questions and answers.
The Q&A format is one of the most popular formats to have on a podcast. This allows listeners to be a part of your podcast directly. Have them submit questions (email, call-in, etc.) and then have yourself or your guest answer them.
Chat with a business client.
Bringing one of your business clients on air to talk about their experiences working with you and your business is an easy way for listeners to learn how your business works. They'll get a first-hand account from someone that has actually worked with you. Who knows? Maybe you'll find some new clients!
Report on industry events.
If the field you're in hosts an event, try attending the event and report on it live. You can even try bringing attendees into the fold to get their opinions and thoughts too. If you don't have the equipment to go live, you can always attend, take notes, and then do a post-event recap.
Try out shortened, brief stories.
It's no secret that people's attention spans are not what they used to be. Having shorter stories that efficiently sum up information works great for people on the go or people that have a lot of distractions throughout the day. Most podcast listeners are doing so at home (82%), during a commute (78%), or while doing housework (65%), so having a bit that can easily fit into those blocks will mean your episode is more likely to be chosen. A study found that 19% of listeners increased the speed of their podcast episodes, so keeping yours short and snappy will be beneficial to your business podcast.
New Audio Features on Facebook
Earlier this month, Facebook CEO Mark Zuckerberg said the social media platform would be launching new tools and features to help users connect through audio and assist creators in monetizing their work better (possibly through donations or subscriptions). In an interview with Vox, Zuckerberg said that Facebook is focusing more on the creator side more than consumption and that the ultimate goal is to "build a suite of audio products that will ultimately be as strong as its text, photo, and video products." Facebook has already started a new shopping partnership with Shopify on Clubhouse, an audio startup that recently raised a new fundraising round valuing it at $4 billion.
Zuckerberg said Facebook would focus on the following:
Soundbites
This feature will allow users to share audio clips on their News Feeds or string a series of audio clips together. It will essentially be an audio version of Instagram's Reels.
Podcasts
There are plans to build a podcast discover tool where users can find and listen to new podcasts. In addition, Zuckerberg had mentioned that he wants to make it easier for creators to share their podcasts on the platform. He also hinted that Facebook might team up with an external podcast app so people can listen to a podcast while browsing through Facebook.
Live audio
While there were no specifics, Zuckerberg suggested that live audio could help boost the creator economy. "Every once in a while a new medium comes along that can be adopted into a lot of different areas," he said.
While it can be difficult to moderate audio content (ex: Clubhouse had to shut down discussion rooms of "Jewish White Privilege" after reports of anti-semitic comments surfaced), Zuckerberg is confident that Facebook's current moderation infrastructure can handle it.
If you want more helpful advice on how to up your marketing game, check out our YouTube channel to get how to's, success stories, failure stories and business inspiration.