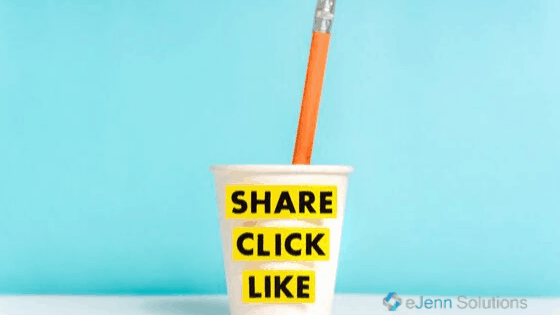 You've heard for years now how important social media is for growing your small business, but what does that mean, exactly? More followers? More friends? More likes?
Yes, to all of the above!
But there's more to it than simple numbers. If you've ever tried to up your social media game by searching for social media tips, you've likely come across a ton of articles with titles like "How to Get Millions of Likes on Facebook," or "How to Get 10K Followers in 10 Days," or some other such high falutin nonsense.
Scrolling through those kinds of search results can feel similar to standing at the cashier of a grocery store and being bombarded from every side by outrageous tabloid headlines.
It's a one-two punch of overwhelming AND unpleasant.
Hyperbole and nonsense aside, it's pretty safe to say that "Likes" and "Follows" are actually important to your business page's visibility, especially when it comes to Facebook. But the reasons why they're important may not be quite as obvious.
Sure, it would be awesome if your business page had thousands of friends or followers. More followers means more people who could potentially hear your message.
More importantly, however, is having an audience who actually engages with your posts. You don't want users to click "Follow" then vanish, never to be seen again. You want people to interact with your content by "liking" your posts, leaving comments, and sharing.
When your audience interacts with your posts, here's what's really happening:
Your content is more likely to be seen. Post "likes" won't get the visibility in-and-of themselves, but they will certainly help. Zero engagement means zero visibility.
People who "like" posts have more connections. Engaged users on Facebook have more than twice the amount of connections (aka Friends) than users who don't engage.
"Likes" show that content is good. When a post has a lot of interaction, it shows that people are connecting to it – and when subsequent users come across it, they're more likely to interact with it, too!
So, now that you can see how "likes" can help your business, how exactly do you go about getting more?
While there are tons of strategies and tips about how to gain more likes and followers, we want to share a super, super easy tip that you can try in just a few clicks.
Here's our "How To" Video:
First, log in to your business's Facebook page as an admin (you have to be an admin to do this).
Next, find a post that has a lot of engagement (likes, comments, etc).
Then, click on the post where it shows how many likes/reactions you have. This will open a pop up with each individual user who has liked/reacted to your post.
Next to each name will be a button that says "Invite" if the user is not already a follower of your page.
Click the button and they will be sent an invite to like your page!
This is a super simple way to not only grow your following, but with engaged users to boot!
Remember, quantity is great, but quality is better. Steer clear of those articles that promise you a million followers in a minute, and focus on finding an audience who will interact with your content instead!