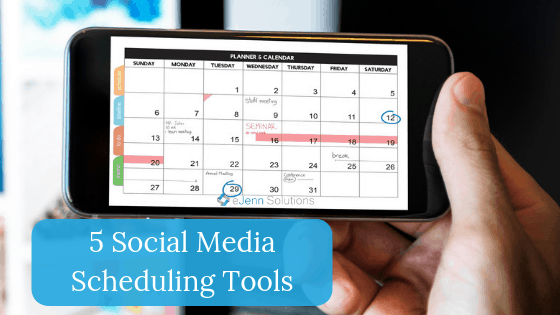 As you know, the need to maintain online presence on several of these platforms at a time and managing content for different platforms is a tricky task even for the most seasoned entrepreneurs. These 5 programs can help lighten the burden when managing content for multiple social sites. You can better mold the substance and style of their content across multiple social media platforms as well.
If you find you want to reduce your time planning and posting, we have social media posting packages already created for business professionals! Taking control of your own research, curating, creating and posting social media is much easier to do with the help of these 3rd party applications! Some of these programs we use in our business as well! (no affiliate links are included – we just like these platforms)
5 Social Media Scheduling Tools
Sprout is a multimedia content manager that contains a plethora of tools for any digital marketing team to use when trying to gauge the latest social trends, create content that is engaging, or create more interactive communications systems for the business owner and their customers. Sprout contains a suite of sophisticated analytics software that tracks everything from customer feedback to the latest twitter trends. The platform allows users to fine tune their online brand across popular social media sites like Facebook, Twitter, Youtube, Tumblr, and more. It offers a tool box for a variety of businesses including small businesses, marketing agencies, and more. With sprout, entrepreneurs can schedule content that is tailored to the needs of their audience and be as engaging as possible
A more focused package than sprout, Sendible is a content management platform that helps network all your web presence into one location. This is helpful for companies who want a more centralized model of marketing throughout platforms. The content curating tools on Sendible simplify the content and advertising process that business go through when managing their online presence, thereby improving efficiency and allowing for a more consistent online presence. Users can schedule content posts that are standardized throughout all social media platforms using Sendible.
Hootsuite is a scalable media management platform that can be tailored for a lone freelancer or an entire marketing department of a large firm. The platform offers a host of plans that reflect the needs of a variety of organizations. Hootsuite includes a variety of tools including calendars for scheduling content posts, social media analytics, and even security software to protect your brand from being stolen or being jeopardized in anyway. Hootsuite is a team player too with its extensive system of assignment approval and workflow analysis. Finally, Hootsuite offers certification programs and online courses for those who are interested in managing content on social media.
Buffer is a content management platform that allows businesses to schedule standardized posts throughout all platforms, analyze content performance, and manage online presence from a centralized location. Buffer is also a platform that allows for advanced team interaction to improve efficiency and workflow on marketing projects. Buffer offers a variety of plans for different organizations with the scope of tools increased for every increase in price. Although more austere than the previous platforms shown here, Buffer is a no-nonsense content management platform that a business can rely on.
Everypost is a scalable content management platform that helps users manage content for a variety of social media platforms including Facebook and Twitter. It includes analytics software for tracking social trends and content performance as well as tools for collaborating with other members of your marketing department.
Do you want to have someone doing your social media for you? We find the content according to your direction; we write up the social media intros AND we get things published for you on all major social media sites.
We can help save you hours of work! Take a look at our social media posting plans here: Social Media Management Plans
Once we complete our 15 min. on-boarding process, we'll be posting for you within 24 business day hours!