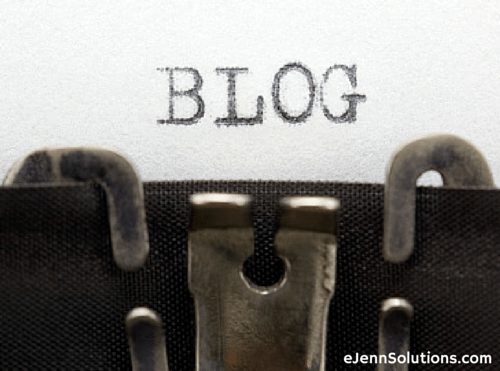 As you grow your business and talk to more people about ways to gain exposure – you may have heard of guest blogging. Guest blogging is a way to increase exposure for your business and a way to gain more traffic for your business website. It's also a great way to build relationships and it's great for search engines.
The tough part when just starting out is where to guest post. Top quality sites are important because when you create a guest post, you will want to include a link to your blog. Having links to your site / blog from a quality website does wonders for the search engine game! It's also going to bring you the audience you truly want as long as you're blogging on other sites that currently have your target demographic as visitors.
Guest blogging on sites with your target market
If you are going to do guest blogging – you want to make sure your are writing on a site that has an audience you want to see you and be aware of your expertise. In other words, if your blog deals with selling cars – you may want to write on blogs that specialize in supporting car enthusiast or some type of blog that supports car buyers. If you have a service that supports small businesses, you may want to write on blogs that have small business memberships.
Once you find the blog that has your target market coming to their site, you'll want to send that sites owner (or editors) your pitch and content idea for a blog post. What makes a great pitch to another site for guest blogging? Writing something that creates a value for that demographic. I've always found "How To" blog posts to be very beneficial for readers. Providing your expertise in a certain area not only helps the end user, but it also assists with building your reputation.
Sites that allow guest blogging will want to view your previous blog writing to see if your writing style fits their site. So before you begin your guest blogging search, you'll want to make sure you have content on your own site for blog owners to view. You'll also want content on your site so when people who read your guest blog post, find your information helpful and click over to your own site, they'll have even more information about you and your company available to them. …. and you have an email capture system going too right ….???
Where to start guest blogging
Below you'll find some quality sites and direct links to begin the process of guest blogging. Each site listed below is in different industries, so make sure you look over a site first before submitting your guest blogging pitch or contact them about your desire to do a guest post.
TechCrunch:
This site is geared toward all things teach. New technology, start-ups and it showcases new tech products that are coming out on the market. To begin your pitch with TechCrunch, start here: Guest post on TechCrunch
LifeHacker:
LifeHacker is all about ways you can use tech to make your life easier. It's a great site that creates highly specialized quality articles in specific niches and has a lot of "how to" articles. If you like to write "how to's" this may be the place for you! Contact to guest post on Lifehacker here
Zen Habits:
This blog is simple but all about self-improvement. If your business has ways to make life simple … and "Zen" then this might be the blog for you to guest post on! Note that this site does not take promotional posts of any sort, so bring your expertise only here. Start your guest post quest here: Zen Habits Guest Posting
Kissmetrics:
Kissmetrics is all about the online world. SEO, A/B testing, Google Analytics and so on. Whitepapers and case studies are always appreciated here. To submit your guest posting fun on Kissmetrics, begin here: Guest post on Kissmetrics
Wisebread:
Wisebread is one of my favorite places to have clients guest post on! It's all about personal finance, frugal living, life hacks and more. It's a great community of people and if you have anything that helps a person financially or something career minded – this site may be for you! Read over the guidelines for what they are looking for in a guest blogger and submit your pitch here: Writing on Wisebread
These are just a few places to start – but they are all very high quality, big traffic sites to help you showcase your expertise! Have any other sites you know of that will accept guest blogging posts? We'd love to have a link in the comments below.
Happy Guest Blogging!