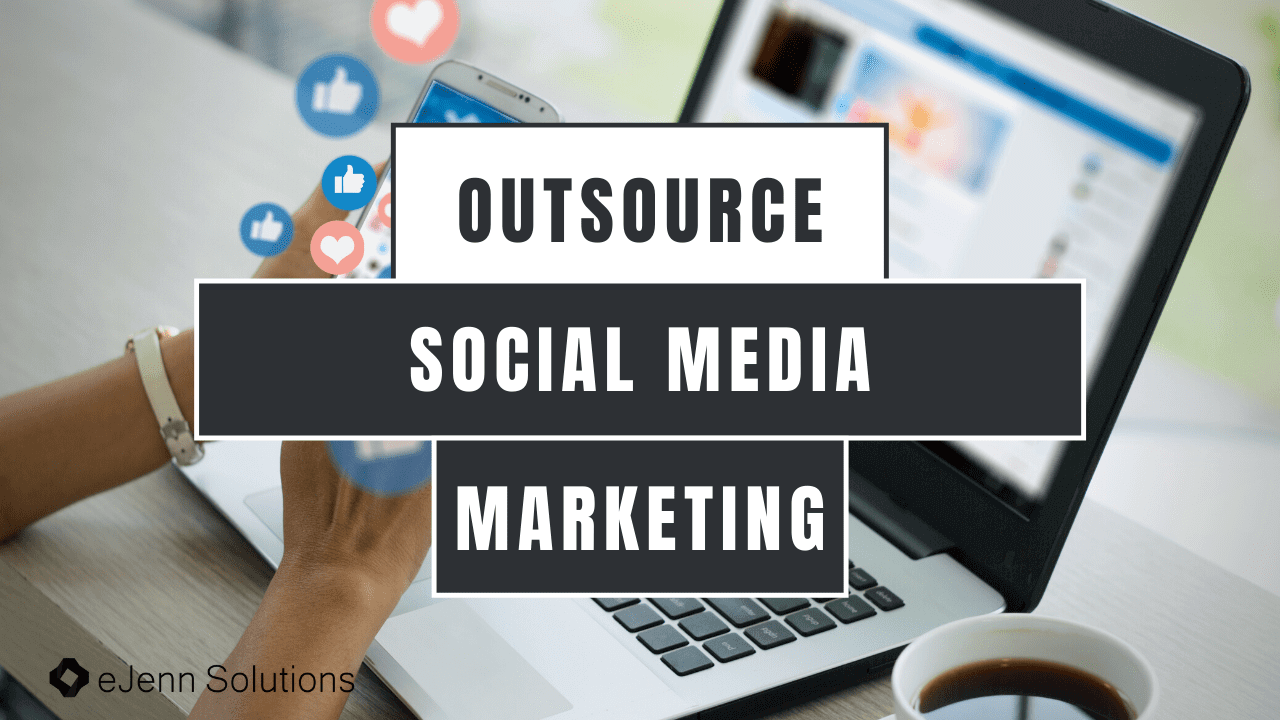 As a company, marketing is integral to the success of your business. It enables you to promote your goods and services, and it makes customers aware of said products. It also takes time and personalization though, which is something that not a lot of companies have the time or energy for. Enter marketing agencies. Marketing agencies are external companies that work with clients (often the aforementioned companies and businesses) to create strategic initatives that will help them meet their marketing goals. This can include anything from "I want to increase social media interaction by 50%" to "I want to see online sales surpass last year's numbers by 10%." We've rounded up the top four reasons that many companies opt to outsource their marketing plan to agencies. 
If you want an overview of exaction HOW to use social media for business, we have a great blog post that provides an overview here: How to use Social Media for Small Business
Outsourcing To An Agency Gets Clients Better Results and Expertise
When an individual starts a business, they often do it because they have a passion for their product or service. They don't initially think about statistics or conversion rates. These are important when creating a marketing strategy but isn't the most engaging topic. Working with a marketing agency means that you'll be working directly with people who want to understand the numbers. They can really dig in and make sense of quantifiable information that might go over a company's head. For example, with eJenn Solutions, Inc., clients can be rest assured that they'll be working with a business that has been in the eCommerce field for 13 years. Case in point, we showcase some ideas we create for client in our "12 Days of Christmas Social Media Ideas"! It's also a great piece to get your creative flow going!
Marketing Agencies Provide A New Perspective
Have you ever tried writing an essay and saying that you'll come back to it the next day with "fresh eyes"? Outsourcing to a marketing agency is like creating a marketing strategy anew every day. The agency has a bigger pool of creative resources that they can turn to and utilize. Clients often don't have a whole team of creatives to depend on. They can exhaust their marketing team to the point of getting stuck in a creative rut.
Working With A Marketing Agency Saves Money
Outsourcing is a great way to save a company money. Because the marketing agency is an external company, the client doesn't have to pay for things like paid leave or sick days. The agencies often use freelancers, who work on a contractual basis, and don't require a long-term commitment. Always talk to your accountant or financial advisor for correct answers as it pertains to your business, but we give a great quick overview here: Hiring Contract vs. Full time employee.  Alternatively, you can check out our latest post for thoughts on hiring a freelancer vs. agency!
It's Hard To Find Good In-House Marketing Talent
The last reason why it's beneficial to outsource to a marketing agency is to work with a greater variety of marketing people. A company's in-house marketing department, while great, can also be limiting. As mentioned before, marketing agencies have the freedom to work with freelancers or can hire people off of LinkedIn, both of which expand the pool of marketing talent immensely. These are just a few reasons why you might want to outsource to an agency. Of course, eJenn Solutions is one such agency! We'd love to talk to you about the options available to assist your business with
social media marketing
! Reach out to us via any of our social media channels or
contact us
here!